Code Red Fishing Charters Customer Reviews
Ratings & Reviews Summary -
5.0020 reviews
Great time today with Cpt Lee, caught plenty of fish, and he took extra time with my 11 year old grandson and his friend. Comfortable boat and quality gear, we had a terrific time and will charter with him again.
Read More
Great trip, cold morning but we caught 11 trout and 1 flounder. Thanks Matt.
no more
mark rowell
August 21, 2022
Great experience! I wouldn't go on any other charter in the area. Captain Matt was great and made me feel at home. Matt did a great job we caught fish and learned a lot about his fishery. I recommend this boat/captain Lee A+++!
Read More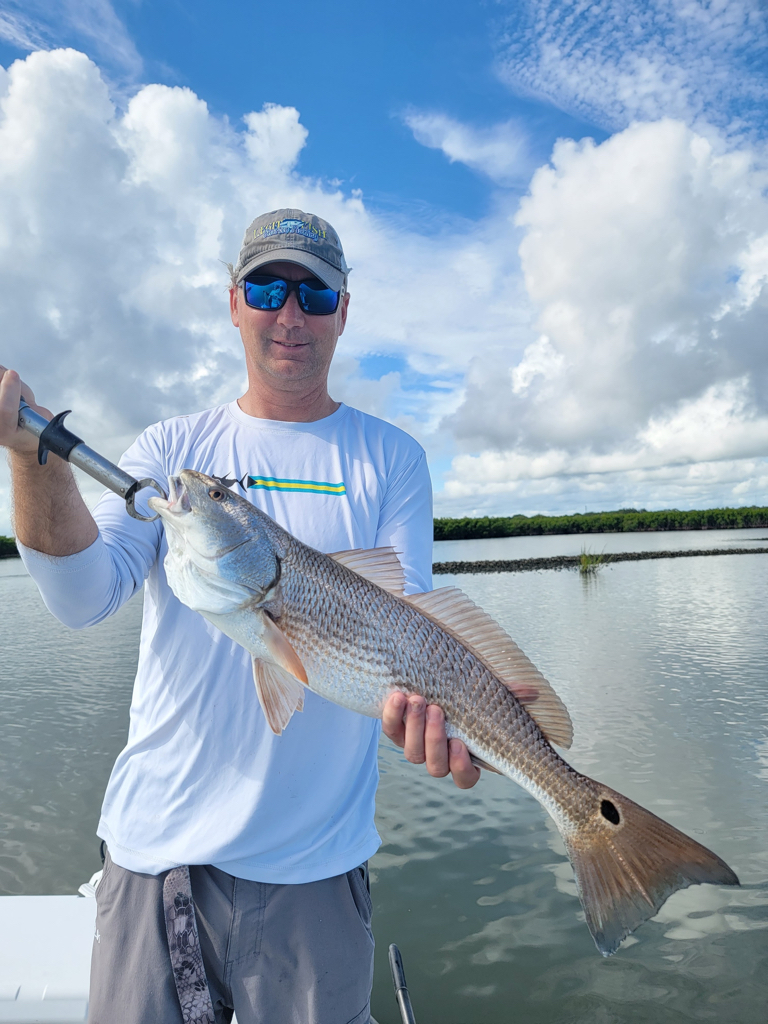 PS
Perry Stringer
June 26, 2022
The best fishing charter I have ever experienced! Nothing but great fishing and lots of laughs with Captain Matt. He put us on some huge trout and large numbers. My two teenage daughters had a blast. You cannot go wrong booking a trip with Code Red. In fact, it was so good we have booked another trip for Monday prior to going home to Georgia.
no more
AS
Angela Stringer
June 26, 2022
My husband and daughters booked a trip with Captain Matt earlier in the week I was unable to go due to a broken collar bone. Captain Matt was able to arrange another trip where I could attend as well. Matt snd Brad allowed us to have the BEST fishing experience ever! They even helped a one arm person catch a huge trout. It was truly an amazing experience and we will definitely call them again. We caught huge fish - they cleaned and it was perfect. If you are looking for a gun action packed trip call Matt or Brad. They went over and beyond the call of duty. Thanks! Angie
Read More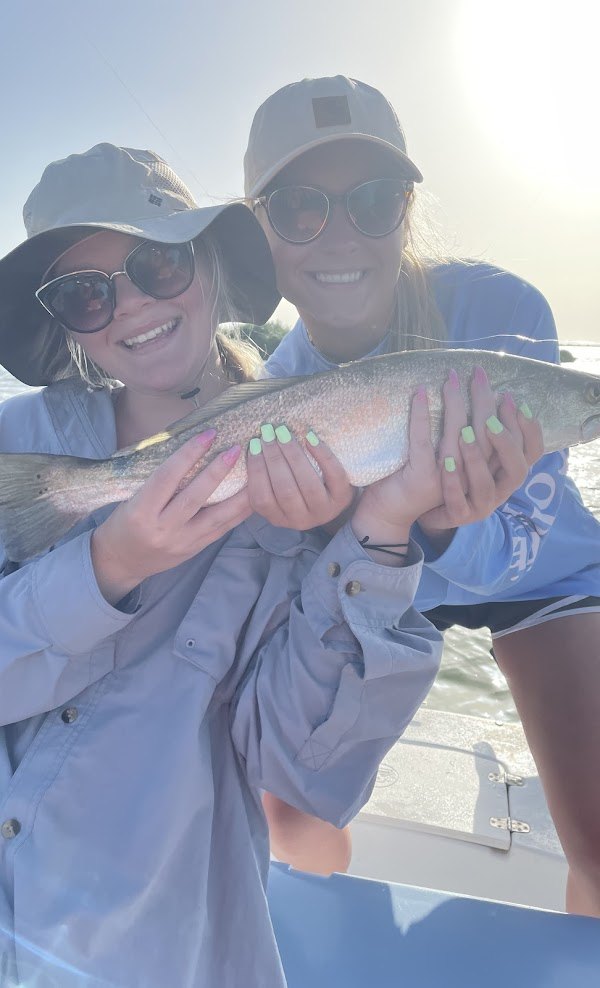 Would highly recommend fishing with matt
no more
The fishing was great. We caught 8 different species of fish. The captain was very helpful as it was only the second time she had ever fished. He was very patient and had her catching fish in no time. We moved several times and were always on fish. Great time on the water. Highly recommend this trip and will do it again!
no more
Captain Matt showed me the ends and outs of backcountry and inshore fishing, he has top-of-the-line reels and rods. He did the best he could put me on fish and caught quite a few. I will be booking Another charter soon
no more
JL
James Lindenthal
August 30, 2021
Great all around experience, will use again!
no more
Matt was great! Will definitely do it again! Beautiful weather and Matt took us to several places. Very good experience. thank you matt
no more
I recommend Code Red Fishing Charters!
no more
Captain Matt was awesome. My family and I came down from Ga on a last minute vacation. My wife and kids tell me that they wanted give me a chartered fishing trip for Father's Day. After reading a number of reviews we decided on Code Red. Captain Matt was pretty much booked up. But after Captain Matt heard what my family was wanting to do for me. He took us on an evening charter. Captain Matt is very knowledgeable and well versed in his field. We moved around trying to find the fish. Finally we found them and let me tell you it was a blast. I had my 13 year old son with me on this charter. It was one of the best Father's Day gifts to get a great charter with an awesome captain, but seeing my son grinning from ear to ear as we caught fish was icing on the cake. I highly recommend anyone looking for a great time with an awesome captain to choose Code Red with captain Matt. We hope to returning next year for a second trip.
JL
James Lindenthal
May 30, 2021
Great all around experience, will use again!
no more
T
Timothy
February 12, 2021
We had a fantastic fishing trip with Captain Matt! Everything about this experience was positive, including communication, meeting up, and fishing. Matt is knowledgeable about the water and created an enjoyable experience for my girlfriend and me. Although we did not catch the reds, drum, or snook that I had hoped for, we did catch our limit of mangrove snapper and even a pompano! My girlfriend also enjoyed seeing all of the dolphins up close and catching a lot of snapper! Overall, a fantastic trip and a beautiful day on the water! This trip is highly recommended, and I would fish with Matt again!
MR
Michelle Radloff
November 2, 2020
Caught a bonnet head shark that broke the net and Captain Matt was still able to grab it by the tail and get it in board for us! So exciting! Kids had the best time. Definitely recommend this trip we caught plenty of fish and that shark!
no more
Life's Too Short To Only Fish On Weekends!
About Code Red Fishing Business Reviews
Code Red Fishing offers the best New Smyrna Beach and Mosquito Lagoon fishing charters! Here, we proudly showcase the glowing testimonials and honest reviews from our satisfied and repeat clients who have experienced the thrill of fishing with Captain Matthew Lee in the stunning New Smyrna Beach, Florida. Our client's satisfaction is our top priority, and we are thrilled to have received numerous 5-star reviews from happy anglers who have enjoyed successful fishing trips with Captain Lee. Our Reviews section reflects the genuine appreciation and gratitude our clients have for the exceptional fishing experiences they have had with us.
Code Red Fishing Charters Customer Reviews are provided by our guests. We focus on providing our New Smyrna Beach, FL Fishing Charter guests the very best experience. Our Fishing reviews are from trips in Mosquito Lagoon, New Smyrna, Orlando, Daytona Beach, Eldora, Cape Canaveral, Indian River, Indian River North.